Poster by RealShinteki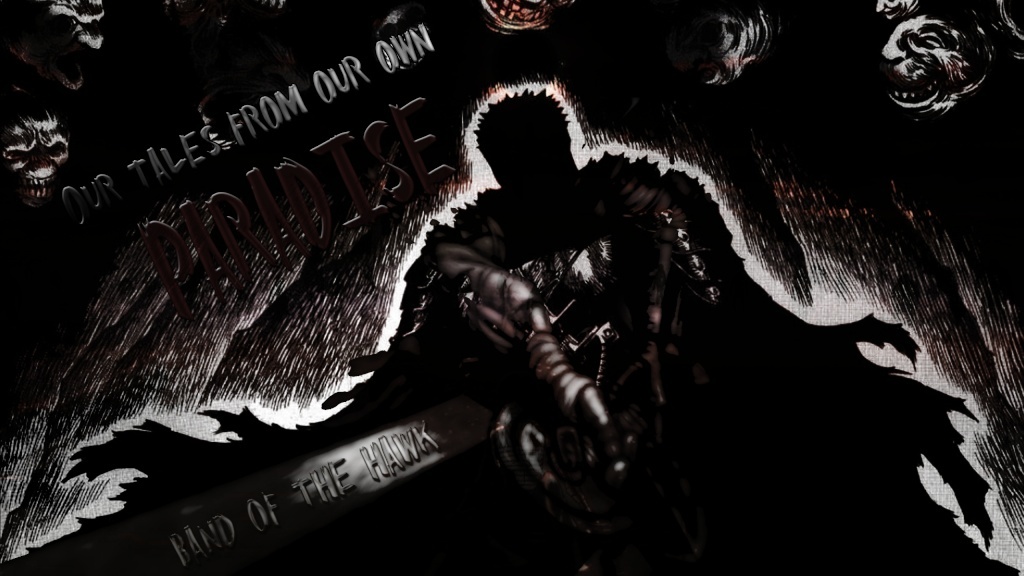 Poster by me.
Video: (ugly pitch)
Stream and Download (original version of the song):
http://www.animemusicvideos.org/members/members_videoinfo.php?v=194670
Track 1 - RealShinteki - Sword of the Stranger, Basilisk, Uraboku
Track 2 - xSoundscapeAMV - Hakkenden
Track 3 - xRedAngel96x - Shingeki No Kyojin
Track 4 - 995Gabber - Shin Angyo Onshi
Track 5 - AnimeTube7Junior - Magi
Track 6 - KenshiroAMV - Berserk
Song: Within Temptation - Paradise (What about us) ft. Tarja
Contest Participating/ed: Multi Rave IC
So yea. 3 Days for a MEP? Challenge accepted! We made this MEP about 2 weeks ago, but we didn't upload it because Kenshiro wanted to make an Outro, now we faced some technical Issues like the outro being so awesome not even his pc could handle it xD So we just uploaded it.
We're really proud of the way it turned out. Most difficult bit was the change in aspect ratio since we couldn't just do it abruptly. I hope that doesn't cost us points haha.
Enjoy fellas!
_________________